The results of a contest "Tatarstan is the Territory of the Future" summed up in Kazan
05.04.2017
There are the results of the IV Republican contest of youth innovative projects "Tatarstan is the Territory of the Future". 53 projects from the schoolchildren of the Verkhneuslonsky, Drozhzhanovsky, Zelenodolsky, Laishevsky, Muslyumovsky, Pestrechinsky, Yutazinsky districts of Tatarstan, as well as from Kazan, Naberezhnye Chelny, Nizhnekamsk were submitted for the competition.
Schoolchildren presented projects on such topics as "The prospects of rehabilitation of the environment using microorganisms", "Biotechnology of lipokin production", "Improvement of light-protective chemises of road marking with the use of gas-discharge methods" and others.
Having got acquainted with the projects, CEO of Technopark "Idea" Sergey Yushko invited schoolchildren to take part in the programs of the Foundation for Assistance to Innovation. "This will be a good start for the implementation of your project", - he said.
Congratulating pupils on the victory, Sergey Yushko also told about the republican programs, programs of the Foundation for Assistance to Innovation, in which students can submit their applications.
As part of the ceremony, Vice-rector for continuing education of Kazan National Research Technological University – Kazan Chemical and Technological Institute (KNRTU-KSTU) Lubov Ovsienko, representatives of the Ministry of Industry and Trade of the Republic of Tatarstan, the Ministry of Education and Science of the Republic of Tatarstan and Technopolis "Himgrad" congratulated the schoolchildren of Kazan
"Tatarstan is the Territory of the Future" is the competition of youth innovative projects that allows talented young people to do real research work in several directions. The competition accepts projects of students of primary and secondary special educational institutions, as well as of pupils of senior classes of secondary schools in the city of Kazan and the Republic of Tatarstan at the age of 14-17 years.
Since this year, the winners of the competition will receive an additional 8 points to a profile subject, when they will enter the KNRTU-KSTU.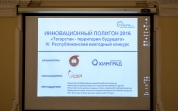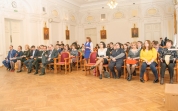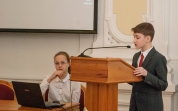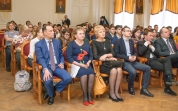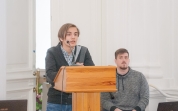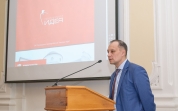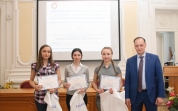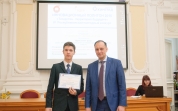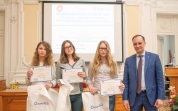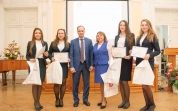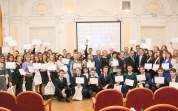 EVENTS CALENDAR