The Russian Venture Forum was held in Innopolis
27.04.2017
The forum brought together representatives of innovative infrastructure, innovative companies and startups who seek investment.
The forum was attended by the President of the Republic of Tatarstan Rustam Minnikhanov, Advisor to the President of the Russian Federation Andrei Fursenko, State Secretary - Deputy Minister of Economic Development Oleg Fomichev, General Director and Chairman of the Board of JSC "Russian Venture Company" Alexander Povalko, General Director of the Foundation for Assistance of Innovation Sergey Polyakov, Director of the Investment and Venture Fund of the Republic of Tatarstan Ainur Aideldinov.
Rustam Minnikhanov noted in his welcome speech that the venture exhibition, which previously had a regional scale, today has the status of a national forum that, undoubtedly, positively affects its effectiveness.
"I want to thank all the guests and participants of the event. There are good conditions for communication, finding new contacts and implementing new projects. I wish you good work", – said the President of the Republic of Tatarstan.
Andrey Fursenko, in turn, noticed that Tatarstan has always been distinguished by respect for the right balance between tradition and innovation, while remaining among the leaders in the development of the innovative sphere. "I am confident that this ratio will always be a visiting card of the Russian Venture Forum", - he added.
After the opening the honorary guests got acquainted with the exhibition. The exhibition was presented in three parts: technology companies – applicants for participation in the accelerating program, an exposition of the innovation infrastructure of the Republic of Tatarstan and an interactive exhibition of the future "Hi, Future".
CEO of Technopark Sergey Yushko introduced Rustam Minnikhanov with the activity of Technopark "Idea". He told about the results of "Ide" activities for 2016, and also spoke about the implementation of the programs of the Foundation for Assistance.
At the forum Rustam Minnikhanov also met with the graduates of the Educational Center "Sirius". The center unites the experience of the best Russian schools with the purpose of creating a national methodological and training center, which develops replicable professional programs. Monthly 600 children aged 10-17 years from several dozens of regions of Russia come in the "Sirius".
Advisor to the General Director of the Foundation for Assistance of Innovation Ivan Bortnik said that the Fund "Talent and Success" and the Foundation for Assistance of Innovation signed an additional agreement providing for the implementation in 2017 of the joint competition "UMNIK-Sirius" in the framework of the program of the Foundation for Assistance of Innovation "Participant of youth scientific-innovative competition" ("UMNIK").
In the second half of day the participants of the Russian Venture Forum will be able to take part in the work of 7 various round tables, seminars and conferences. In particular, the program includes a discussion "Accelerators: the renaissance of the early-stage market vs newfangled hobby", round tables "Universities and Research centers: how to build communication with business", "Mechanism for resolving disputes in the Russian venture market" and others.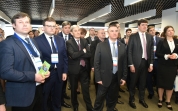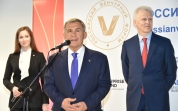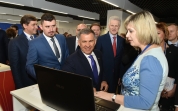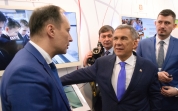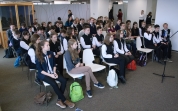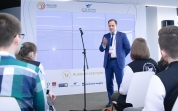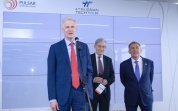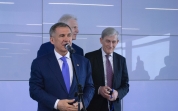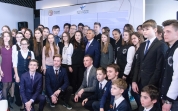 EVENTS CALENDAR