Issues of carrying actualization of control measuring materials and approbation of procedures for assessing qualifications of specialists were discussed in the Technopark "Idea"
22.08.2017
Issues of carrying actualization of control measuring materials and approbation of procedures for assessing qualifications of specialists were discussed in the Technopark "Idea"
A seminar-meeting of experts of the Center for Qualification Assessment, developers, representatives of the Council on Professional Qualifications in the Nanoindustry and Enterprises has been held today.
Representatives of innovative infrastructures of the country, among which were the Head of the Department of Educational Projects of the Department of Educational Programs of the Foundation of Infrastructure and Educational Programs Gyuzel Gumerova, the Head of the Qualification Evaluation and Quality Assurance Department of the Autonomous non-profit organization "National Agency for the Development of Qualifications" Alexey Perevertaylo, the Chief Research Officer of the Federal Institute for Educational Development Alla Faktorovich, managers and representatives of the Center for Qualification Assessment of Technopark "Idea", specialists of "Danaflex-Nano" and employees of the Kazan National Research Technological University were attended in the work of the seminar. Dialogue between Kazan and Moscow specialists was held in terms of online-conference.
Analyst of the Interindustry Association of the Nanoindustry Sergei Ionov recalled the main thesis "Development of the system for assessing professional qualifications in the nanoindustry for the period 2016-2018".
As part of the implementation of the program, it is envisaged to carry out work on the examination, updating and testing of the assessment tools developed in 2014-2015 in order to undertake the assessment of the specialists in the nanotechnology industry for compliance with the requirements of professional standards.
The work on updating control and measuring materials and approbation of evaluation procedures for the three professional standards in the field of production of nanostructured films is currently being implemented by the Center for Qualification Assessment of the Technopark "Idea".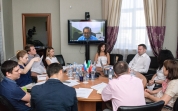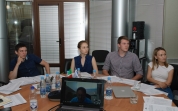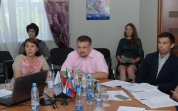 EVENTS CALENDAR