Qualification Assessment Center of Technopark "Idea" will certify specialists in nanoindustry
11.05.2017
The fourth in Russia Qualification Assessment Center (QAC) in the nanoindustry have been opened today in the Technopark "Idea". The event was attended by Deputy Chairman of the Executive Board of LLC "Management Company "RUSNANO", General Director of the Foundation for Infrastructure and Educational Programs Andrey Svinarenko; General Director of the Non-Commercial Partnership "Interindustry Association of Nanoindustry" Olga Kryukova; Genera Director of the National Agency for the Development of Qualifications Alexander Leibovich; Minister of Industry and Trade of the Republic of Tatarstan Albert Karimov and CEO of "Technopark "Idea" Sergey Yushko.
It is planned to conduct professional examinations on the basis of the new Center for Qualifications Assessment and issue certificates that are unified for the whole country.
Tatarstan is one of the few subjects of the country that has its own program for the development of the nanoindustry and is the leader in the volume of manufactured nanotechnology products, Andrey Svinarenko said in his speech.
"The system of qualifications that we inherited from the Soviet Union must acquire modern features that correspond to the new state of the Russian economy and the labor market. All employees must have a system and recognition of their qualifications. It is necessary that employers are treated with confidence in workers who have passed through such centers", - said Alexander Leibovich.
Answering the question about the standards, which are supposed to assess the skills of specialists, Alexander Leibovich explained that the developers of the new system used not only Russian, but also world experience. "Undoubtedly, the national qualification certificate in any country is issued on the basis of national standards. But the professional standards are developed on the basis of the best foreign examples. There are Russian standards, but it have absorbed the best that is in the training in other developed countries".
"Enterprises of the republic expressed interest in the work of the created center", - said Sergey Yushko. "These are both innovative enterprises and the chemical industry".
For reference:
Currently, an independent assessment of qualifications is actively developing at the federal level.
The coordinator of the independent qualification assessment system is the National Council under the President of the Russian Federation for Professional Qualifications, whose powers are defined by Presidential Decree No. 249 of April 16, 2014.
The National Qualifications Development Agency provides organizational, methodological, expert-analytical support for the development of the national qualifications system in the Russian Federation.
The Council for Professional Qualifications in the nanoindustry, created on the basis of the Non-Commercial Partnership "Interindustry Association of Nanoindustry", is given the authority to conduct the independent assessment of the qualifications of specialists in the nanotechnology profile and the assignment of professional qualifications.
Technopark "Idea", a member of the NP "IAN", has been selected to perform the functions of the Center for Qualification Assessment and the conduct of professional examinations in the nanoindustry in the Republic of Tatarstan.
Press Service of Technopark "Idea" according to the material of Information Agency "Tatar-inform" and "Business Online".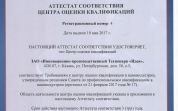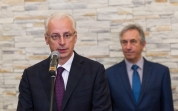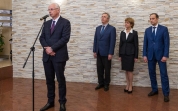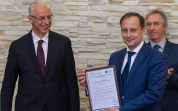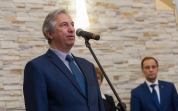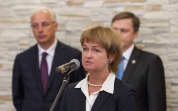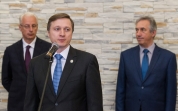 EVENTS CALENDAR