Examination center of the Qualification Assessment Center of Technopark "Idea" was certified.
12.12.2017
Seven students of Kazan National Research Technological University took the opportunity to confirm their qualification of the sixth level "Specialist in the development and implementation of standardization documents at the nanoindustry enterprise". Qualification of the students was assessed by QAC experts, certified by the Council for Professional Qualifications in the nanotechnology industry, including the representative of the Fund for Infrastructure and Educational Programs of RUSNANO Gyuzel Gumerova. The supervisor of the evaluation of the qualification was Sergey Ionov, the head of the project office of the Interindustry Association of the Nanoindustry. As a result of the meeting of the expert commission, a positive decision was made on the qualification of one of the applicants.
Summing up, the members of the expert commission concluded: "Undoubtedly, this is an excellent result. One person out of seven, this, at first glance, seems small. But, given the complexity of tasks that only a highly qualified specialist and a rigid evaluation framework are able to cope with (qualification is confirmed only if all requirements are met) - the KNRTU masters pleasantly surprised us. We did not expect that one of them will manage to pass such examination, for which direct experience of work at the enterprise is necessary".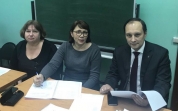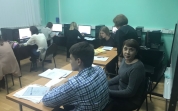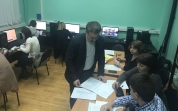 EVENTS CALENDAR