Developers create a new 3d-printer model at Technopark "Idea".
10.06.2013
Students of the Youth Innovation Creativity Centres, which has been opened at Technopark "Idea" this year, are currently engaged in the creation of new generation 3D-printers. Students of Kazan universities and 11th-graders of Lyceum No. 145 are working on a new model. According to the developers forecasts the creation of 3D-printer prototype takes up to 1 month. It is scheduled to increase the printer production rate up to two per month.
"The new 3D-printer is a unique. The printer, compared with the existing models, shows the high printing speed, metal case, high quality as well as the simplicity and ease of use", - said the team leader Iskander Mukhamedyarov.
A compact-sized printer can be used in both home and production conditions.
"We deferred to the colleagues experience when created our model. We discussed with experts the existing 3D-printers' strengths and weaknesses, studied the customer feedbacks and only after that we developed our 3D-printer model", - said Iskander.
According to Director of YICC "Idea" Nickolay Nasonov the developers team was formed a year and a half ago. To date, we have already assembled two functioning 3D-printer models and milling machines.
Special attention was given to components. It should be noted that all the components - of Russian origin. Part of the components was obtained by order from the other developers and the other part was manufactured by the team on the already assembled 3D-printers.
"3D-printer has a distinctive feature – it can reproduce components for itself, explained Iskander. – And as a result of this feature, we have managed to create a part of details using our own resources".
As the developers noted, the 3D-printer model will be soon commercialized under the name "NOVA". According to the team leader, at the initial stage the main purchasers will be industrial enterprises, medical and architectural companies, but in the long run these printers can appear in every home. Pursuant to the developers' forecasts, the average market price of the model will make 60 thousand rubles.
"It is important to realize that 3D-printer is not limited to one or another kind of works. It can be applied in any area of activities", - said Iskander Mukhamedyarov.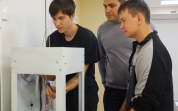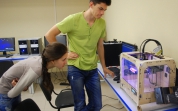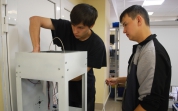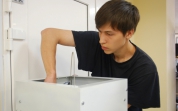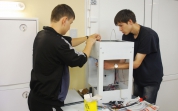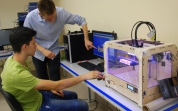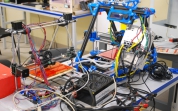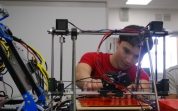 EVENTS CALENDAR